Chevy & GMC Brake Service & Repair in Sidney, OH

Without a doubt, one of the most critical safety components of your vehicle is its brake system. The fact of the matter is that without functioning brakes, you'd have a difficult time trying to drive for even a short distance. Taking the time to verify that your brakes are in good working order is the best way to keep you and your loved ones safe from danger on the roads. Germain Chevrolet GMC of Sidney is your top destination for keeping your brakes operating at peak performance. Each time your vehicle is in for service, you'll receive a complimentary brake inspection included with our multipoint vehicle inspection.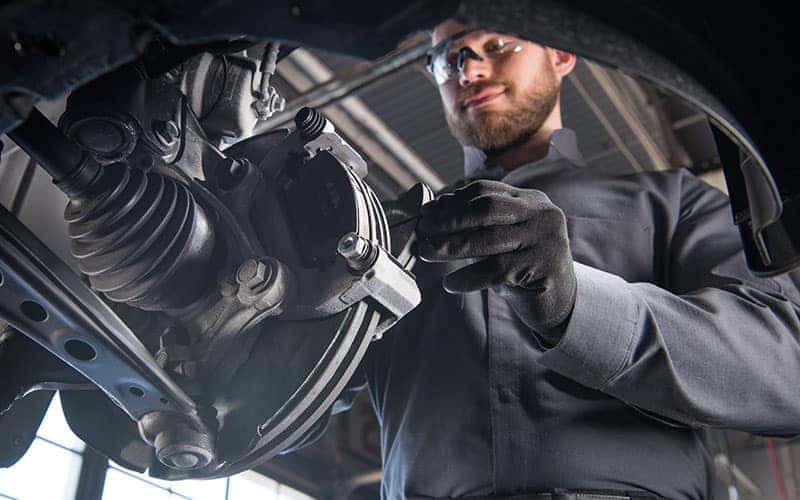 When Should I Have My Brakes Serviced?
Wondering when exactly is the right time to have your brakes serviced? Fortunately, there are a number of signs and symptoms that can alert you to a potential problem with your brakes. As the miles add up, it's possible that you may have to press the brake pedal harder or you feel the stopping power of your vehicle weaken.
Although these symptoms are common warning signs of worn brakes, the symptoms listed below could point to a more severe – and potentially more dangerous – brake-related problem.
Decrease in brake pedal pressure and the pedal drops completely to the floor
A brake system warning light has popped up on your instrument panel
Your vehicle begins to shake or pull to one side while braking
At the first sign of any of the symptoms mentioned above, we highly suggest that you use greater caution, stop driving your vehicle as soon as possible, and have it towed to a repair facility in order to be diagnosed by factory-trained technicians.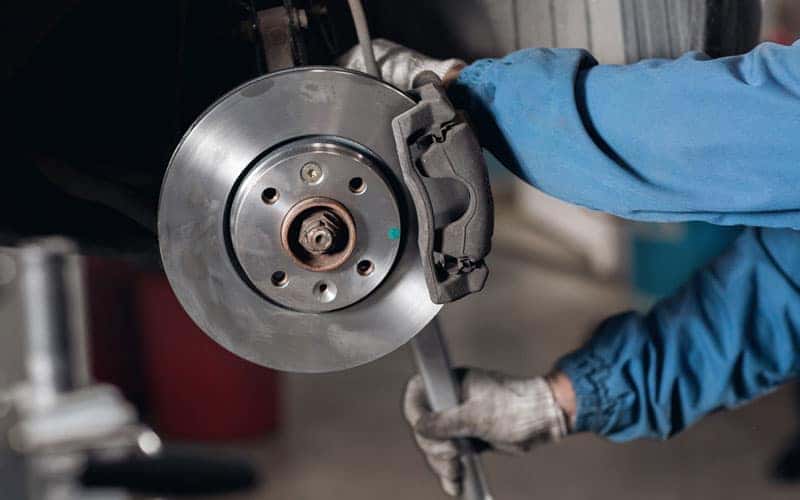 Have Your Brakes Inspected and Serviced at Germain Chevrolet GMC of Sidney
Each time you visit our service center, you'll receive a complimentary brake inspection performed by our factory-trained technicians. This rigorous brake inspection includes:
Inspect brake pad/shoe thickness to measure for even wear
Ensure brake lines and master/wheel cylinders are free of any leaks
Check brake rotors for hot spots and run-outs
Inspect brake calipers for general wear, fluid leaks, and movement
Check anti-lock brake sensors
Perform necessary adjustments and test brake hardware
View brake fluid levels and condition
Our technicians and service professionals will discuss their findings with you upon completion of the brake inspection. If required, our technicians will replace your components with Genuine GM brake parts that have been designed specifically for your vehicle. Having your brakes serviced at Germain Chevrolet GMC of Sidney means that you'll be able to stop safely, smoothly, and with total confidence.