2023 Head to Head Guide: Chevrolet Trucks vs Ford Trucks
Truck shopping can be one of the more difficult vehicle purchases to navigate. Especially when it comes to the big American truck brands, there are seemingly endless configuration choices, and something like Chevrolet's CornerStep rear bumpers might be incredibly useful to one person, while someone else might not have any use for it. But there is more than that to be considered in a truck, and that's why we've put together this guide of some of the more actually helpful highlights for buyers.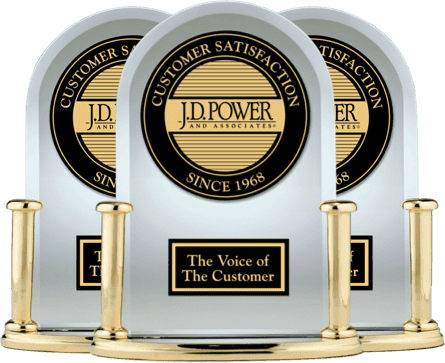 J.D. Power Quality And Dependability Awards
At the end of 2022, J.D. Power announced its list of awards winners, and the brand receiving the most of these coveted awards was Chevrolet*. Not all of these awards were for trucks, Chevrolet builds a number of excellent vehicles, but Chevrolet's trucks were absolutely on the list. This is especially true of the Silverado HD, which has been rated by J.D. Power as the best in its category for more than a decade, consistently beating the competition from Ford.
Chevrolet trucks deliver consistent scores for Driving Experience, Resale Value, and Dealership Experience. But what keeps Chevrolet trucks at the top of the J.D. Power lists year after year is build quality and reliability. These are especially important qualities when looking at trucks, and the punishing conditions many trucks are subjected to will lead to many more problems in a truck that doesn't have the build quality or reliability of a Chevrolet. Chevrolet has been the top-awarded from the J.D. Power for seven of the last ten years, thanks in large part to extremely well-made trucks.
Automotive Loyalty Awards
Probably the strongest indicator of a given vehicle's quality, as well as the satisfaction of its owners, is whether or not that customer buys another one the next time they go shopping. S&P Global tracks these trends, and their annual Automotive Loyalty Awards** have named General Motors as the manufacturer that most inspires repeat customers. A number of individual models from various GM brands were specifically named as well, including the Silverado 2500/3500.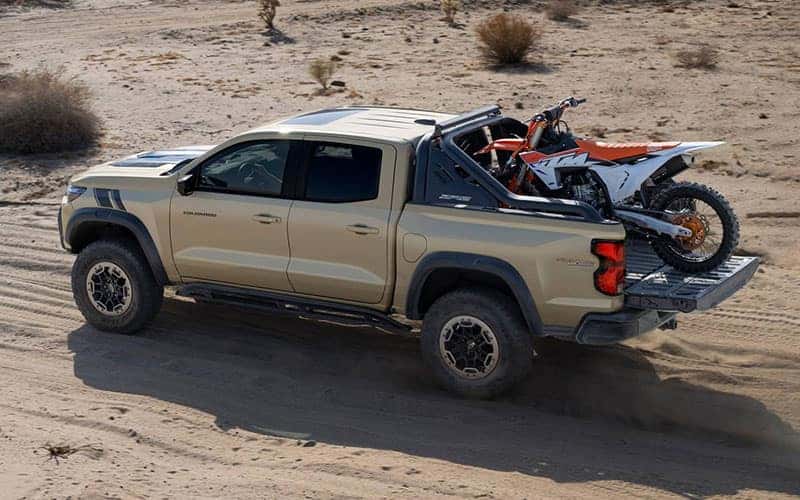 Colorado VS Ranger Configurations
One of the biggest reasons why trucks remain such a strong-selling market segment is the huge range of options available for configuration. You can really dial in a truck for exactly the thing you need it for in a way that you really can't with other vehicle types. But a lot of manufacturers concentrate mainly on their full-sized models for this, while the smaller trucks are treated like any other type of vehicle. To demonstrate how Chevrolet differs from Ford in this department, we're going to look at the Colorado, and how the Ford Ranger measures up in the configurations department.
| | | |
| --- | --- | --- |
| 2023 Chevrolet Colorado | VS | 2023 Ford Ranger |
| 3 ✓ | Engines / Tunes Available | 1 |
| 310 HP / 430 LB-FT TQ ✓ | Max Available Horsepower / Torque | 270 HP / 310 LB-FT TQ |
| 7,700 lbs ✓ | Max Towing Capacity | 7,500 lbs |
| 5 ✓ | Available Trims | 3 |
| 2 ✓ | Dedicated Offroad Trims | Not Available |
| 17-22 inches ✓ | Wheel Size Options | 16-18 inches |
Scroll Right to View Information
Right from the start, we can see that the Colorado gives you more options for engines and engine tunes. Which explains the huge difference in available power. This also contributes to the fact that you can tow more with a Colorado. There are more trims available for the Colorado than the Ranger, and this allows for two different offroad-focused options, the Trail Boss and the top-end ZR2. There are offroad options for the Ranger, of course, but nothing as all-encompassing as what you get with Chevrolet. The range of available wheels also tells you something about the wide range of uses that Chevrolet had in mind for the Colorado. Versatility is what the Colorado does best.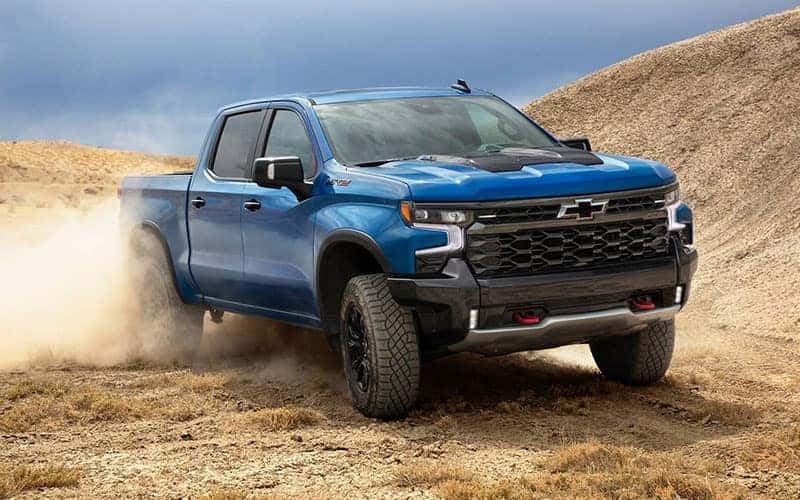 Winner Chevrolet Trucks
We ask a lot from our pickup trucks, and in order to really be the best truck out there, it has to be well-built, dependable, and versatile. Chevrolet has a long history of building just these sorts of trucks, and this is the reason why Chevrolet truck buyers keep coming back for truck after truck. We think you'll agree when you experience one of these rugged and capable trucks at Germain Chevrolet GMC of Sidney.